E-learning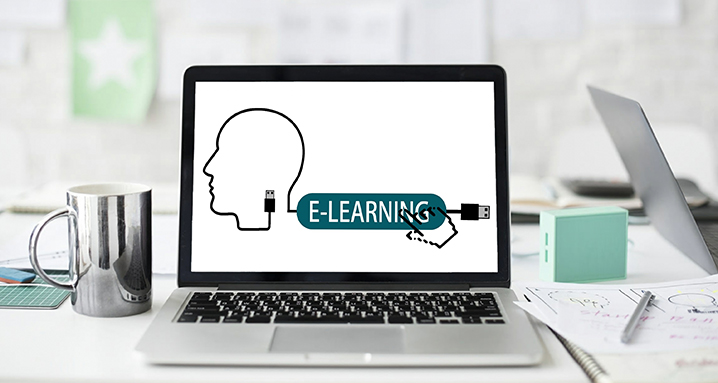 We have been a leader and pioneer in applying information technology to training and development. To help local organisations and managers exploit the advantages of e-learning or mobile learning with minimal effort, we have partnered with SkillSoft Corporation, an international leader in web-based business and IT programmes.
PEAK has established the eLC (e-Learning Centre) since 2000 which provides various e-Learning products and services to corporations covering the following areas:
Off-the-shelf e-Learning Solutions

Customised e-Learning Courseware development

Corporate University Solutions

Content hosting and Learning Management System Solutions

E-learning Implementation and consultancy
In collaboration with SkillSoft Corporation, an international leader in e-Learning and digital solutions, as well as other local and overseas partners, PEAK offers a full range of off-the-shelf learning content to regional organisations and managers.
Leadership Development

Business Skills Training

Digital Transformation Training

Digital Skills Training

Technology, Developer and Certification Solutions

Language skills

Online Books and Resources
Through the partnership, a comprehensive range of e-learning curricula with over thousands of English Business courses and hundreds of Chinese Business programmes is introduced to Hong Kong, Macau and Asia Pacific regions etc.
Customised e-Learning Solution Development
In addition to Off-the-shelf e-Learning content, PEAK also helps regional corporations to design and develop e-Learning content that addresses the specific needs of distinctive corporations. Key service areas include:
Curriculum planning and design

Graphic and multimedia design

Instructional Design

Multimedia production, Programming

Animated videos

Virtual Reality (VR) and Augmented Reality (AR)

Learning Apps

etc
Corporate University Solutions and Content Hosting
Not all organisations will begin their e-Learning venture by acquiring a Learning Management System (LMS). To better support these organisations, PEAK offers Corporate University Services where organisations can take advantage of PEAK's LMSes and learning infrastructure to deliver and manage learning activities in-house. Components of the PEAK Corporate University Solution include:
LMS services for staff (Staff, Instructor, Managers, Administrators, etc.)

Learner management and learning reports

Management of learning activities (e.g. training classes, etc.)

e-Learning content management and delivery

Technical support

Online assessment facilities such as personality and competence assessment are also available to individuals and organisations
What our Clients' Feedback
Thanks to PEAK for providing very professional advice in e-learning courses design and technical issue, understanding customer needs with heart, and continuously improving and striving for perfection! PEAK is a trusted partner!
China Everbright Limited
Enquiry
For enquiry, please contact:
Keith Cheung Training Consultant
Tel: 2836 1379
Email: keithcheung@vtc.edu.hk